Hi, 
I keep getting these errors any thoughts on what i should do to fix them???
(The scripts were all downloaded from the misterninjaboy tutorials)
Script error (PlayerStatsV2): Start() can not take parameters.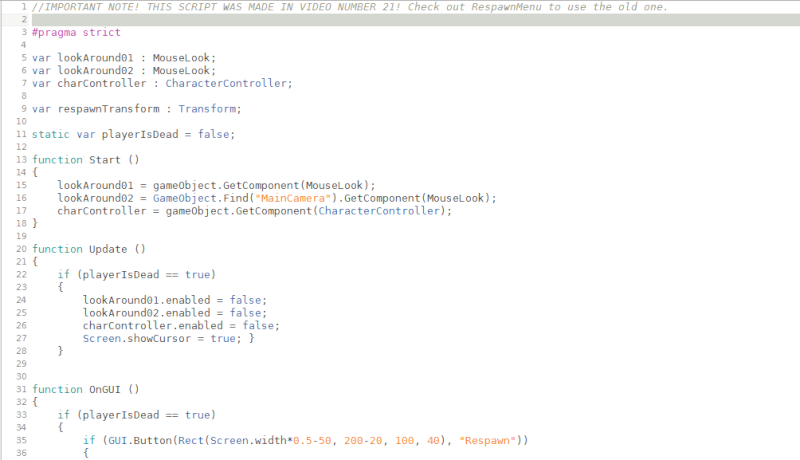 NullReferenceException: Object reference not set to an instance of an object
RespawnMenuV2.Start () (at Assets/Tutorial 5/Tutorial 5/Scripts/Player/RespawnMenuV2.js:16)
UnassignedReferenceException: The variable weaponTarget of 'Gun' has not been assigned.
You probably need to assign the weaponTarget variable of the Gun script in the inspector.
Gun+<FireOneRay>c__Iterator9.MoveNext () (at Assets/Weapons/Scripts/Gun.cs:393)
UnityEngine.MonoBehaviour:StartCoroutine(String)
Gun:MachineGun_Fire() (at Assets/Weapons/Scripts/Gun.cs:217)
Thankyou  



Last edited by trojqan1980 on Sun Feb 16, 2014 2:00 am; edited 1 time in total (Reason for editing : Uploading snipping)